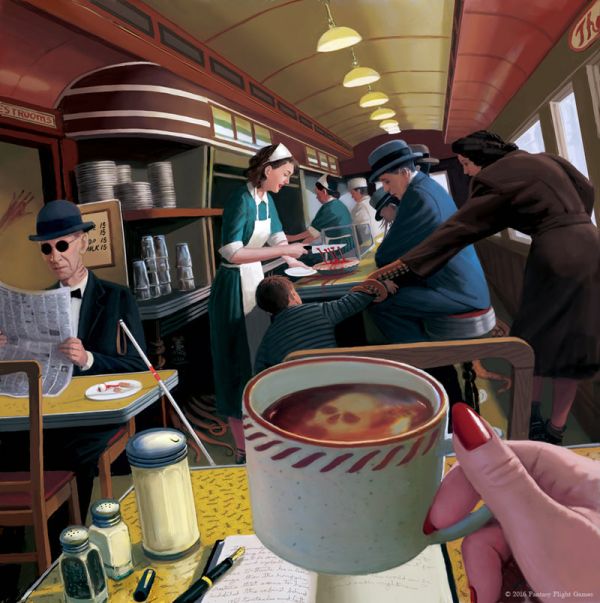 Rest your eyes on this image of a seemingly ordinary diner for a while and you'll start to notice strange and sinister things are afoot in this particular beanery which smack of black magic and the Old Gods.
Thankfully this illustration by Jeff Lee Johnson is purely fictitious, created for Fantasy Flight Games' illustrated short story collection The Investigators of Arkham Horror, Tales of Adventure and Madness.
But if you notice any of the strange things you see in this image happening in the real world seek out your nearest Mythos investigator so they can battle the squirming forces of chaos before great Cthulhu is awakened...
-Via HouseBeautiful